答疑解惑
  Q & A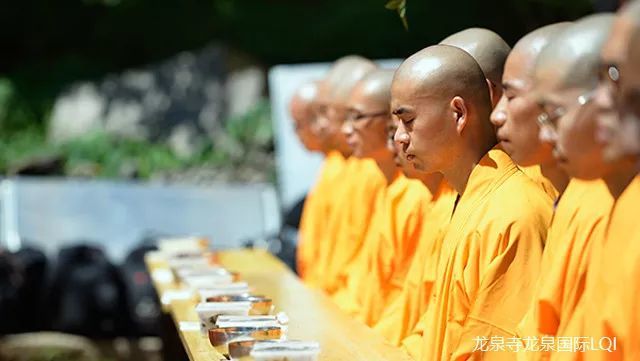 网友:和尚是很清闲吗?
  学诚法师:出家人并非影视作品中描写的那样无所事事。如果说清闲,那是对五欲的心态:内心"清"净,故气定神"闲",不会为外在得失而心浮气躁。同时,上求佛道、下化众生的心与行,却是时刻不懈、精进不息。
  Q: Do Buddhist monks lead an idle life?
  A: Buddhist monks and nuns do not lead idle lives as how they are depicted in some films and TV series. If you see an "idleness" in them, maybe that's because that their attitudes towards the five desires are different from others: they have such a pure mind that they can maintain composure and cannot be perturbed by distracting elements. Nevertheless, in their minds and actions, they still diligently and constantly seek the Buddha's path and save sentient beings.
  网友:"然佛法非僧不传",不解,不是说众生平等吗?佛者觉也,难道非僧不能觉?
  学诚法师:从个人来讲,每个人都具佛性,都可成佛;佛者觉也,是从个人修行觉悟的角度而言,个人修行,积累资粮、成就福慧,在家出家皆可。但就整体佛教的住世而言,必定要依靠正法僧团来传承。
  Q: I don't understand why "the Buddha and the Dharma could not pass on and thrive without the Sangha". Buddhism holds that all sentient beings are equal, doesn't it? Buddha is an enlightened person. Can those who are not in the Sangha never be able to achieve enlightenment?
  A: It is true that each individual has the Buddha nature and can become a Buddha, who is an enlightened person. This is from the perspective of practicing Buddhism and seeking enlightenment as an individual. Therefore, the accumulation and acquirement of merit and wisdom can be achieved by both the monastics and the lay people. However, given the perpetuation of Buddhism in the world, it must rely on the Sangha to pass on the Dharma.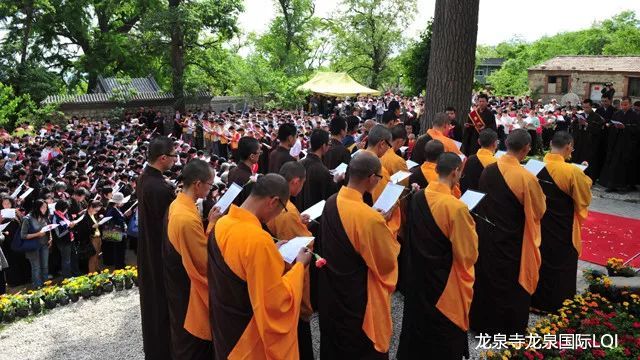 网友:"然佛法非僧不传,僧宝非戒不立",此句似有执念。
  学诚法师:世人多认为佛法要无条件放下一切分别执着,是受到我国广泛流传的禅宗精神的影响。殊不知:禅宗之无分别,是建立在对空性的体证之上,妄谈无分别,极易落入空执。
  Q: If "the Buddha and the Dharma could not pass on and thrive without the Sangha, and the Sangha could not be established without precepts", is it still not free from attachment?
  A: Many people believe that the Dharma requires people to drop all the discrimination and detachment unconditionally. This understanding is influenced by the spirit of Chan that has widely spread in China. But one should know that the devoid of discrimination is based on the understanding and realisation of emptiness, without which one is apt to be misled by the clinging to emptiness as a real thing.
  网友:在家修行不也可以达到成道利生的目的吗?为什么不可以两全呢?
  学诚法师:各人追求不同。"佛法二宝,赖僧弘传",出家人承担着住持佛教的责任,若无人出家,佛法就不能流传下来。
  Q: Lay practitioners can also achieve the goal of attaining enlightenment and benefiting living beings, can't they? Why can't they strike the balance between the two?
  A: The pursuit of everyone is not the same. "The Two Jewels, i.e., the Buddha and the Dharma, could not pass on and thrive without the Sangha." Monks and nuns shoulder the responsibility of maintaining Buddhism. If there were no monks and nuns, Buddhism could not be passed down.
  来源:学诚法师的微博
  Source: Microblogs of Ven. Master Xuecheng
  翻译:北京龙泉寺翻译中心
  Translated by: Beijing Longquan Monastery Translation Center