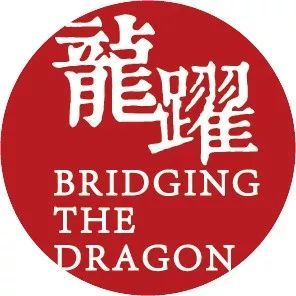 The 5th Bridging the Dragon Sino-European Project Lab will soon launch. Selected projects will receive coaching from senior industry professionals. With the tutoring of over 30 experienced writing and production tutors, we believe the projects will gain fruitful results through the lab sessions. Please find information about selected projects here:BTD LAB | 第五届龙跃中欧合作项目实验室入围公布!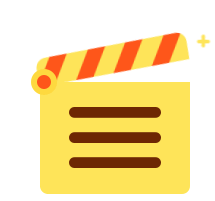 写作导师 Writing Tutors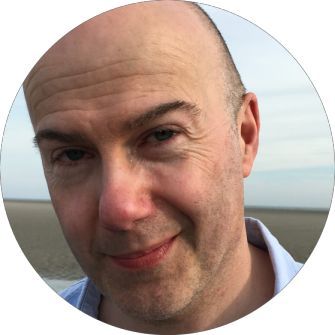 Roland MOORE
Roland is an award-winning series creator, show runner and script writer working in a wide range of genres for film and television in the UK, America, Europe and China. He is known for working on dramas that centre on female characters and created the award-winning, returning period drama series,LAND GIRLSfor BBC1. He adaptedTHE WITCH OF GRIČ, a drama series about a noble woman who makes a stand against the witch hunts, for Fremantle Croatia.Recently he was Head Writer onHUMANSfor Endemol Shine China and Croton Media, adapting the Channel 4/AMC drama into a 24 part series for Chinese and international audiences.His children's feature film2:HRSrecently received its theatrical premiere in the UK andSUMMER CAN WAIT,his feature about a Chinese ballerina who comes to London will be released in 2019. He has also been commissioned to write a wartime spy drama, BURNS, for Jack Huston and his dystopian police series,THE LAST COP,has been optioned by Black Box Media and Keshet International. He has written extensively for Big Finish writing original audio dramas for theirDOCTOR WHO, STAR COPSandSURVIVORSranges. Other credits includeRASTAMOUSE, SMACK THE PONY, DOCTORS, MAN STROKE WOMANandPETER RABBIT.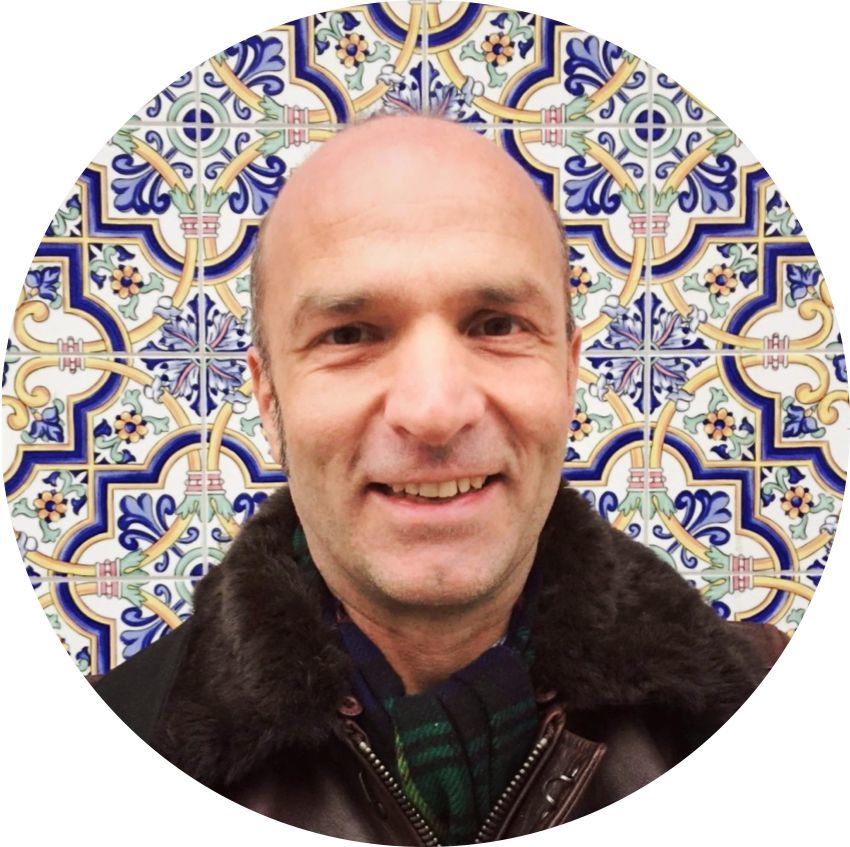 Norbert MAAS
Norbert Maas is a script consultant and screenwriter. He studied production and media economics at the HFF Munich and worked for Bavaria, Senator, Amberlon or Boomtown Media as sales agent for films such asRun Lola Run,Beyond Silence,Winter Sleepers,7 Days to Live,The Experiment. Since 2004, he has been advising film companies and filmmakers on project evaluation, marketing potential and script development working on almost hundredsof titles. In 2009, he co-founded the script conference FilmStoff Entwicklung in Berlin. From 2011-2016 he was director of the VeDRA jury for the German Screenplay Award. Since 2015 he is a juror at the Sir Peter Ustinov Competition of the Emmy Awards. Since January 2017, he is a member of the Commission for Production and Screenplay funding of the FFA, the biggest federal film subsidy in Germany.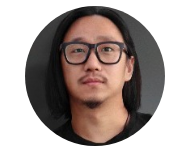 查慕春
CHA Muchun
Diretor/Screenwriter Cha Muchun is the member of China Film Directors' Guild, and the member of China Film and Literature Association. He has been nominated for the Best Screenplay award of the 3rd Macau International Film Festival in 2011. Also, in 2010, Cha won the "Starlight Award - TV Public Benefit Advertising Award" for the short film screenplay he wrote. For consecutive ten years, Cha has created sketches for CCTV Spring Festival Gala every year, includingWelcome to Beijing, Online Shopping, Husband and Wife, The Son is Comingand others. Cha published his own novels in past years,Beijing NobodyandBoom is Like Yesterday. Since then, Cha has participated in the creation of TV dramas and sitcom,The Olympics in My Home, Love Me or Not, Superwoman Ma, andMom's Chaos Time. In 2008, Cha as the screenwriter cooperated with Actor Fan Wei wrote the story for the filmSet Off. The film was nominated for the 1st Macau International Film Festival's Golden Lotus Award. In 2013, Cha was the screenwriter for the filmLove Speaks. In the year of 2015, as the script planner, Cha participated in the filmGo Away Mr. Tumor. Cha wrote the screenplay for the filmCities in Love - Parisin the same year, which acted by Yang Mi and Huang Xuan. 2017, Cha was also the screenwriter for the comedy moviesBuddies in IndiaandGoldbuster.After that, in collaboration with Huang Bo, Cha wrote the screenplay for the filmThe Island. And in 2019, Cha wrote and directed the filmWelcome to the Beartown.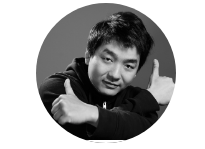 孙小杭
SUN Xiaohang
SUN Xiaohang is one of China's best-known screenwriters and theatre writer-directors, born and raised in Beijing by a film director father and accountant mother. Sun is famous for writing comedies with the background setting in contemporary China. Soon after he was admitted to Philosophy at University of Beijing, he directed and wrote multiple plays, including "I'm Dumb, I'm Innocent", "Civilized City", and "Wind and Thunder", many of which staged at "Beijing College Students Drama Festival". And "Civilized City" was awarded "Outstanding Short Play" at the 3rd Laoshe Young Drama Awards. After graduation, Sun founded his own physical theatre lab and participated in East Asia People Theatre Trainer's Training Workshop in 2005, for which he created and co-performed "Magic Suit" and "Broken Body". He then wrote, directed and acted in many strongly witted plays, such as "Evening News", "He", "A Play", "Twelve People Make it Work" etc. After participating in director Sun Tie's movies "A Mysterious Bullet" and "Jiangshan Fengyu" as co-writer, he has become an excellent creative power in Chinese film industry and began a long-term creative collaboration with the well-known Chinese director Ning Hao. They worked in many box office hits including the 2014's highest-grossing domestic movie "Break-up Buddies", and "Crazy Alien", adapted from sci-fi short story by Hugo Award-winning author Liu Cixin and achieved the top-grossing opening weekend crown during 2019's Spring Festival. Their most recent collaboration is Ning Hao's "Hello, Beijing", one of the seven segments from "My People, My Country", is currently showing in cinemas, leading the Chinese mainland box office.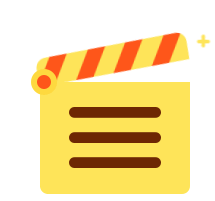 制片导师 Production Tutors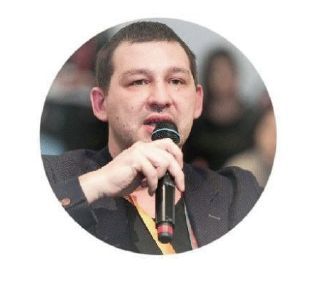 Egor BORSCHEVSKY
Postmodern Digital is an award winning CG&VFX creative facility providing live-action, full CG and digital cinematography production for feature films, game trailers, cinematics, seriesand transmedia content. It is a part of FILM.UA Group, a creative power house and one of the largest Eastern European media groups, operating in global markets and covering the full production cycle: development, production, adaptation and distribution of audiovisual content through the vertical business structure.
With the largest post-production hub in Eastern Europe, FILM.UA Group provides full-cycle production services for any job, from feature films, entertainment and popular-science TV programs to augmented reality and VR 360 projects. Our team of talented professionals regularly works with major international companies such as DreamWorks, AMC, PPI, Warner Bros., Sony Pictures, etc.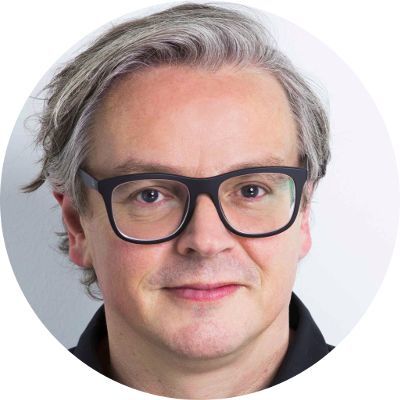 Michael FRENSCHKOWSKI
Michael is the Head of Terra Maters Features & Special Projects department. With Terra Mater, he produced the feature filmsBrothers of the Wind(starring Jean Reno) andMindgamers(starring Sam Neill, Tom Payne) and the 2017 Oscars shortlisted feature documentary,The Ivory Game. Theirlatest feature doc SEA OF SHADOWS,executive produced by Leonardo DiCaprio,won theAudience Award at the 2019 Sundance Film Festival and is currently in Cinemasin the US, UK, Mexico and Austria and was shown on more than 100 festivals as of now.
Michael benefits from more than 20 years of experience, shooting in more than 15 countries around the world, producing & line producing numerous German and International Feature Films/TV Productions. His credits include films such as,Suspiria,Merry Christmas,The Hamburg Cell,Modigliani,Eichmannand many others.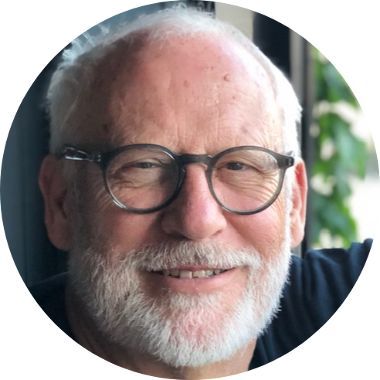 Dave GIBSON
Dave set up and ran the Wellington basedscreen production company Gibson Group for around 35 years. Subsequent toselling his shareholding he was the CEO of the New Zealand Film Commission for four years from early 2014. He is currently a consultant for Digipost, helping them with their film investments and is becoming involved in a number of film projects as an executive producer.
His film credits include producingThe Irrefutable Truthabout DemonsandFresh Meatand an EP credit onThe Last Ocean.
He has served on a number of boards related to the New Zealand film and TV industry. In the late 90's Dave chaired major New Zealand film and TV initiative Project Blue Sky which fought for and won equal access for New Zealand TV programmes in Australia. In 2012 he was appointed an Officer of the New Zealand Order of Merit for his contribution to the television and film industries.
John Hörnschemeye
John is CEO of the German production company 'Penned Pictures'. A writer and producer of features, series and documentaries, he is a member of the 'International Quorum of Motion Picture Producers', and the Sino-European association of film professionals 'Bridging the Dragon'. As an independent Producer, John began his involvement in the film industry by participating in the development and production of a number of shorts, including the award-winning drama, 'Fragile Storm', starring Lance Henriksen, before venturing into the production of features. Among his current projects, he is producing the feature 'In a Heartbeat', the authorized biopic of British singer/songwriter Chris Norman and his rock band Smokie, and the New Zealand based documentary 'There's a Hole in My Bucket', involving Oscar winning director, Peter Jackson, actors Benedict Cumberbatch, John Rhys-Davies and Billy Boyd, and Oscar winning SFX/VFX studio, Weta Workshop. As a screenwriter, John won the Louis Mitchell Award for his thriller 'Chilling Truths' at the 2015 Action on Film Film Festival in Los Angeles. In 2016, his Tokyo based drama feature 'Mujō' was one of six international projects chosen for the Capalbio Future Storyteller Lab in Italy, with mentorship from Colin Trevorrow, director/writer of Jurassic World, before being subsequently selected to represent the Lab at the MIA International Audiovisual Market of the 2016 Rome Film Festival. Boasting a rich international cast, 'Mujō' is slated for production in Spring 2019. Another of John's interests, the exploration of innovative story formats and cross-media technologies, resulted in the development of the German/US transmedia mystery series 'Lostfriesland'. Destined for the mobile generation, it explores interactive storytelling through the use of multiple media platforms, and VR technologies, immersing the audience in the story. The unique concept aroused such interest in Germany that the German TV channel NDR filmed the 'making of' the proof of concept teaser.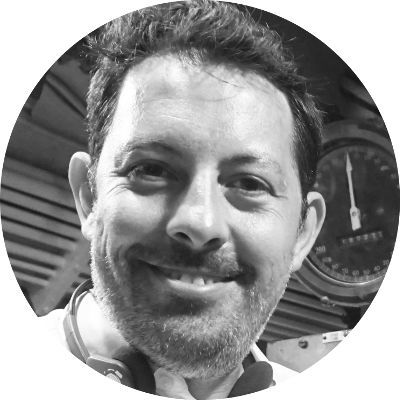 Jesús Martínez
Jesús Martínez is a film producer and memberof the European Film Academy, the Academy of Arts and Cinematographic Sciencesof Spain. Formed in the European Radio and Television Institute (IORTV), MadridFilm School (ECAM) and University of California Los Angeles (UCLA).
He is currently CEO of MOBYDICK INVESTMENTand PACIFIC INVEST, feature-film production companies dedicated to producingand financing high-quality genre content for global mainstream audiences. Hisfilm credits include: "The Cold Light of Day" directed by Mabrouck el Mechri,starring Bruce Willis, Sigourney Weaver, and Henry Cavill. "The Raven" directedby James McTeige, starring John Cusack, Luke Evans, Alice Eve, and BrendanGleeson.
Martínez, in 2002, founded KINCINE POST PRODUCTION, who has offered postproduction services and visual effects tomore than 100 movies, commercials and TV shows. He was CEO of the company untilto its sale in 2010 to CHILE FILMS. Between 2007 and 2009, he produced andco-financed: "Faltas Leves" directed by Manuel Valls, "Déjate Caer" directed byJesus Ponce, "El Kaserón" directed by Pau Martinez and "The Art of Stealing"directed by Lionel Vieira.
In 2004, he was one of the founding membersof the production company DePalacio FILMS which then was involved in theproduction of: "El camino de los Ingleses" directed by Antonio Banderas,"Cartas a Sorolla" directed by Jose Antonio Escriva, "Cargo" directed by CliveGordon. Martínez also worked in countless international advertising productionsfor brands like Audi, Volkswagen, Opel, BMW, NYSE, Lloyd's Bank and SONY.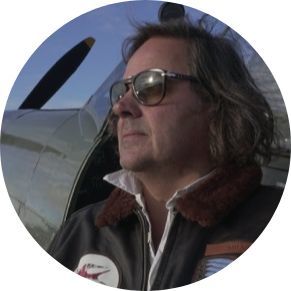 Steve MILNE
Steve Milne is the Founder of British Film Company which has invested in over 20 British Independent Films over the last 10 Years including Journey's End, Dad's Army and Absolutely Fabulous the Movie. Prior to that Steve had purchased the iconic London Post Production company Molinare in 2003 and as CEO, successfully repositioned the company into the leading Drama and Film house. Along the way Molinare invested in over 40 Films including Duncan Jones' Moon and Tom Hooper's The King's Speech.
Molinare was sold in 2008 and Steve left to form British Film Company in 2010. The first 'British Film Company presents' Film was the Feature documentary MCCULLIN about the War Photographer Don McCullin, which received two Bafta nominations. In 2012 Steve led the buyback of Molinare, becoming Executive Chairman until 2018 when he stepped down, remaining a shareholder. Today Molinare works on both Netflix's THE CROWN and THE Downton Abbey movie. Recently Steve has produced SPITFIRE, a feature documentary which set new standards in Aviation photography and THE Keeper, a Co-Production with Germany which has just received both the Hitchcock Award for best picture and the audience award at Dinard film festival. The actor John Hensaw won the Tiantan award at Bejing Film Festival 2019 for best supporting actor. Steve is currently developing High Flight. The Film tells the Story of poet-aviator John Gillespie Magee and his father Reverend John Magee who saved thousands of lives during the Rape of Nanjing in 1937.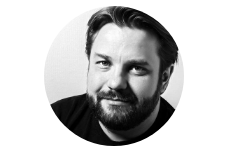 Kjetil Omberg
Kjetil Omberg, CEO and part owner of the Norwegian production shingle 74 Entertainment, has been working in the local biz since 1994. He made the move into production after fifteen years with distribution, including five years as head of publicity at Sandrew Metronome Norway, which released Warner Bros. Pics in the territory. Since moving into production Omberg has produced, executive and co-produced nineteen movies and a TV-series, among them being Sundance hitsDead Snow(2009) andDead Snow 2(2014), the local box-office successTina & Bettina - The Movie(2012) and cult seriesHellfjord(2012). Omberg is also part owner of the critically acclaimed design company Balkan Art Dept.

Ouida Smit
Ouida Smit holds a Masters degree in Performance Studies from the University of the Witwatersrand, Johannesburg, South Africa. Ouida has worked in the TV and film industry for 25 years, the last 10 years of which in post-production at Augustuscolor, a Film laboratory in Rome. Before that, she lived and worked in SA as a director in children's educational TV and film. She lives with her children Giacomo and Susanna in Umbria, Italy. www.Augustuscolor.com is a post-production lab fully equipped for film processing, to handle film (8 - 35mm) from photochemical development to scanning and digitisation for projects shooting on film and for archiving and restoration. In 2011 Ouida was awarded the 15 Years UNICEF Prize, in recognition of exemplary effort in supporting children's programming that promotes children's rights, by the European Observatory on Children's TV at Barcelona International Audiovisual festival, for her directing of THE SKY IN HER EYES. 2003 Winner of Diop Djibril Mambetty Prize. Critics Week Cannes 2003.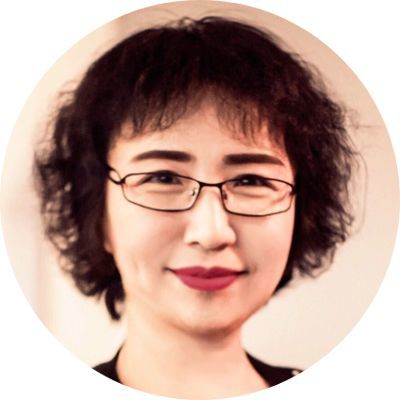 Elizabeth Zhong
Elizabeth Zhong is the Chief ExecutiveOfficer and Managing Director of a New Zealand based company. She brings more than 30 years ofbusiness leadership, strategic planning and business development experience toher role with the company. Now she is working on various industries, whichinclude film, wines and real estate development.
Elizabeth holds a Bachelor of Art andcompleted her MBA in New Zealand. She is a creative entrepreneur with astrong passion to provide the best products and services. She thrives onchallenges, particularly the ones that are impossible to achieve. Throughouther career path, Elizabeth had the opportunity to work with people from allover the world with different background. And because of her strong empathy forcultural difference and value, she was able to earn trust and build strongrelationship with business partners. This also shaped her as the leader she istoday.
From a youngage, Elizabeth was profoundly interested in Literature and Art. And with aromantic heart for fine art, her childhood dream was to be part of filmindustry. In 1996, she left the country she loved and moved to New Zealandwhere she now calls home. Living in New Zealand for more than 20 years she wasable to immerse into the Western culture. Her next goal is to carry Digipost tothe world stage.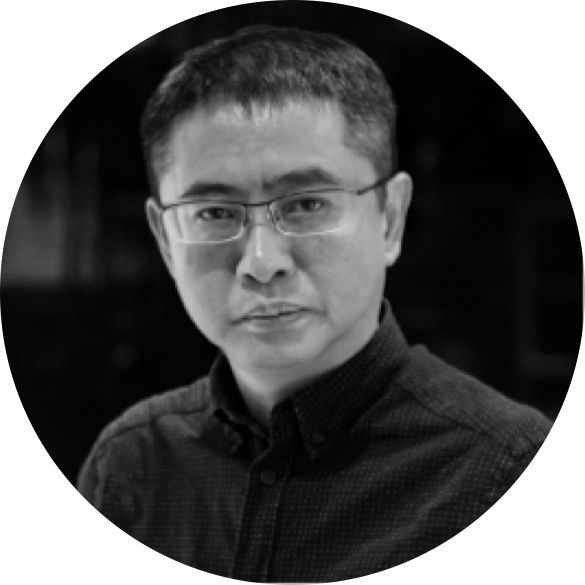 Alex Jia
Alex JIA is a script specialist and advisor. He studied English and American Literature, and Comparative Literature in the United States. In 1998, he launched China Film Project at Harvard University, and in 2001 organized a touring Chinese film festival that involved such institutions as Harvard, NYU, the Lincoln Center and the National Gallery of Art, showcasing 11 Chinese films under the banner of the Urban Generation Films. Since his return to China in 2002 he has worked as a development executive for such companies as ChinaVision (now Alibaba Pictures) and Shanghai New Culture Media Group. Now he is Vice President and Chief Creative Officer for Beijing WD Pictures, a film investment and production company specialized in co-productions. The films he has worked on as a creative producer or script advisor includeA Better Tomorrow 2018,Railroad Tigers,Saving Mr. Wu,One Night Stud,Police Story 2013,Beloved,What Women Want(a Chinese remake of the American film by the same title),Little Red Flowers,One Foot off the Groundand a documentary series,A History of Peking Opera.
SHAN Dongbing
SHAN Dongbing has been the Senior Manager at China Film Import and Export Corporation during, Vice Present of financing and productions at Polybona Film Distribution Company, Vice President of Business Development and Strategic Planning of Le Vision Pictures and Executive President, Foye Pictures of Fosun Group. He founded Donwa Pictures and Delight Consulting, for film development, production and financing as well as consulting for both Chinese and foreign film companies. Now deals have been closed for a few European and US films with Chinese film distributors.
SHAN Dongbing has also been the consultant at News Corporations (China), 20th Century Fox, Asian Film Market of the Busan Film Festival, Digital Theater Systems (USA), and he has been an active independent film producer supporting the creative activities by the sixth generation filmmakers in China including ZHANG Yuan and YANG Chao in their productions ofSeventeen YearsandCrosscurrent.
CHEN Xiang
Sean Chen is an independent filmproducer and co-founder of L'Avventura Films, a Chinese production company specializing in arthouse films. He has produced both of Vivian Qu's award-winning filmsTrap Street(2013 Venice Critics' Week) andAngels Wear White(2017 Venice Competition). WithAngels Wear White, he won the Best Film Award at the 54th International Antalya Film Festival, and received Best Film nominations at the 54th Golden Horse Awards and the 11th Asia Pacific Screen Awards. With 15 years of experience in the industry, he also executive producedNight Train(2007 Un Certain Regard, Cannes) and consulted on the Golden Bear winningBlack Coal, Thin Ice(2014 Berlinale).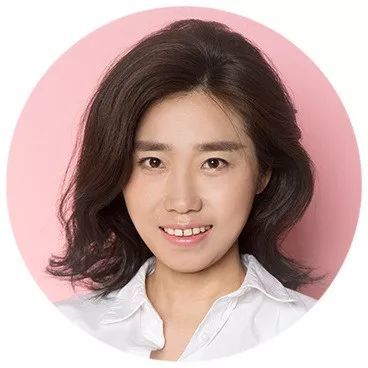 Crystal GONG Chun
Crystal is a well-known producer in China. She has had extensive experience shooting abroad and has made guest appearances at several international film festivals at Hong Kong, Washington D.C., Los Angeles, among others. She has served as the head of the filming departments, project development department and television department at Wanda Media. She later assisted Croton – China's largest Television show production company – in developing their film segment and has also been involved producing their Net-Dramas. She has participated in the development and production of more than 30 works, and these have received awards from more than 40 international film festivals. Some of these works include Run for Love, Lost in White, The Shadow Play, Inseparable, Ocean Heaven, Going Home, Mission Impossible III. In 2014 she founded Crystalclear Media, and in the four years since has played a part in leading the industry from its traditional paradigm towards a newer, web-based paradigm.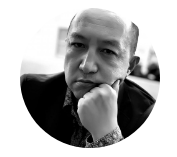 Derek HUANG He
Mr. Huanghas over twenty years of experience in the development and production of international media contents, acquisition and distribution. He has served as Chief Marketing Officer at Wanda Studios Qingdao, SVP of Production and International Affairs at Desen International Media, Director of International Affairs and Acquisition at Ciwen Film Distribution, and International Media Business Manager at JD Century Media etc. Prior toreturning to China, Mr. Huang also served as Silicon Valley Bureau Chief at KTSF-26 in San Francisco, CA.He receivedvarious media and film related degrees from Central Michigan University, ShenandoahUniversity, and Zhejiang College of Communications.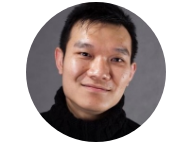 Ronan Wong
Ronan has worked on numerous global productions and has extensive knowledge of international and China film / tv markets. He began his career in 2002, mainly in investment and distribution. He worked on Peter Chan'sPERHAPS LOVE,animated seriesBLEACH,Korean seriesJEWELS IN THE PALACE,John Woo'sTHE CROSSING, co-produce with Universal Zhang Yimou'sGREATWALL, co-produce with Lionsgate'sLORD, Hark Tsui'sTHOUSANDFACES OF DUNJIA, Daniel Lee'sSONG OF THE ASSASSINSand Zhang Yimou'sSHADOW. He was General Manager of Le Vision Picture in both investment and International, invested and distributed numbers ofweb-series and feature film in China, and assisted former Paramount President Adam Goodman in developing English-speaking films. Currently Ronan is the VP in film/tv department under Endeavor China.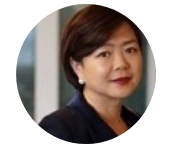 HUANG Lian
Graduated from Communication University of China (CommunicationUniversity of China) with a degree in journalism and law, Lian is now workingin the Publicity Department of China Film Corporation. she has worked as areporter, editor, editor-in-chief of CCTV-6 and editor-in-chief of Chinafilm.com.She participated in the integrated promotion and marketing of nearly 80 filmswhile working for China Film Co. , Ltd. such asThe Warlords , CJ7, Red Cliff I&II) , The Karate Kid,Lanfang Mei, My Own Swordsman, The Founding of a Republic, Beginning of The Great Revival, Man of Tai Chi, Wolf Totem and so on;As project manager, especially responsible for theplanning, organization and supervision ofSet Off, Go Lala Go! , FutureX-Cops, Crazy Racer , Nanking Nanking, I do, No Man's Land , Better and Better, Brotherhood of Bladesand carried out the execution of other film series promotional and marketing work.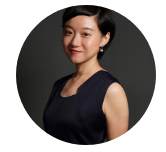 Sara HUANG Xun
Sara Huang received her BA from Peking University and her MA from New York University. Having worked at Creative Artists Agency, for Director Eva Jin, and at SMG Pictures, she is now a producer at C2M Media. She's had over five years of experience in story development. Credits include Post-Production Coordinator forOne Night Surprise(2013) and Project Coordinator forWhen Larry Met Mary(2016).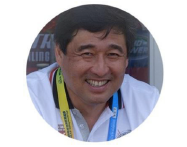 Charles LEI
Charles LEI is thefounder and CEO of Thunder Communications International (TCI) and has more thantwo decades of on the ground experience in the Chinese media industry. Inaddition to being a seasoned entrepreneurial executive who has successfully structured, negotiated and executed business strategies in the greater Chinaregion for major US studios including Fox, Disney and NBC Universal, LEI isalso a producer of Chinese feature films and TV programming. His current projects include Nezha:Transformers, 52 ep x 11 min Sino US co-production between China Central Television and Hasbro Studios. In addition, LEI is an advisor to China Film and TV Capital, the only national Chinese film fund responsible to the State Administration of Radio, Film and TV (SARFT), angel investor in China's largest cinema circuit targeting 3rd and 4th tier cities, and a pre-IPO investor in oneof China's top theatrical ticketing mobile apps.
LEI is a member of theInternational Academy of Television Arts & Sciences (International Emmys) and the only non-mainland China member of the prestigious Chinese Television Arts Academy. LEI earned his Bachelor of Science degree in Mathematics and System Science from the University of California, Los Angeles, and Master in Business Administration from the University of Southern California.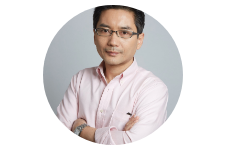 Jay LIN
Lin currently serves as Vice-President in charge ofdevelopment at Gravity Pictures, a CMC company.
He's the former Head of Development at Wanda Media, former Script Consultant and Contracted Scriptwriter at Tangde Media, formerChief Script Consultant and Scriptwriter at Tianbao Pictures andDevelopment Consultant at Oddlot Entertainment.
He have served at key creative positions at various prominent film production companies in Hollywood and Chinese film industry. He have extensive experience ranging from script development, pre-production, production and post. He's an honored member of Motion Picture Editor's Guild
Works:The Meg,Morin-The Lost Legend,DetectiveChinatown2,Battle of Memories, Chongqing Hotpot,etc.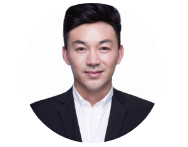 Franco LIU
Franco Liu receives his Master of Management from Fudan University with extensive business experience. Liu is one of the founders of Bad Rabbit Pictures and serves as CEO. As a film producer, Liu has successfully produced films likeThe Silk and The Flame, Lost and FoundandSend Me to the Clouds.The Silk and The Flamewas selected to the Panorama Program of the 68th Berlin International Film Festival, main competition of the 42nd San Francisco Frameline International Film Festival and main competition of Durban International Film Festival;Lost and Foundwas selected to the main competition award at the 22nd Shanghai International Film Festival. His latest film,Send Me to the Clouds, was nominated for the best film of the 22nd Shanghai International Film Festival Asian Newcomer Award.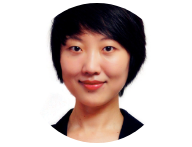 LIU Yi
Liu Yi Graduated from Paris Institute of Political Studies (Sciences Po) with Masters degress in Journalism. Before started hercareer in film and television industry, she used to be an experienced media professional who worked for Xinhua News Agency and Beijing Youth Daily. She is one of the founders of Bad Rabbit Pictures, and also the general manager of Feng Tu Zi Culture and Communications. She participated in the planning, promotion and marketing of films such asLost and FoundandSend Me to the Clouds.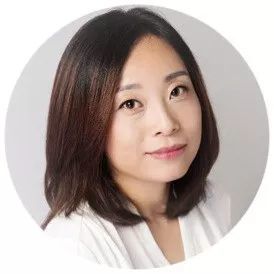 Claire LUO San
Luo San (aka Claire) is a graduate of UCLA Professional Program of Producing & Screenwriting, with background in China-US coproduction. She previously acted as 1905 Picture's Director of International Business, and played an important role in the marketing campaigns in China of such titles as Mission: Impossible – Rogue Nation (2015), Spectre (2015), The SpongeBob Movie: Sponge Out Of Water (2015) and The Angry Birds Movie (2016). 1905 Picture has recently acquired The Collini Case (2019), a German film, for marketing and distribution. She is currently the SVP of 1905 Pictures, overseeing the company's content production and international cooperation, and helping the company move towards its goal of producing its own movies. 1905 Pictures is a state-owned subsidiary company of 1905.com and China Movie Channel (CMC), all of which are under the direct supervision of the Film Bureau of China's Publicity Department.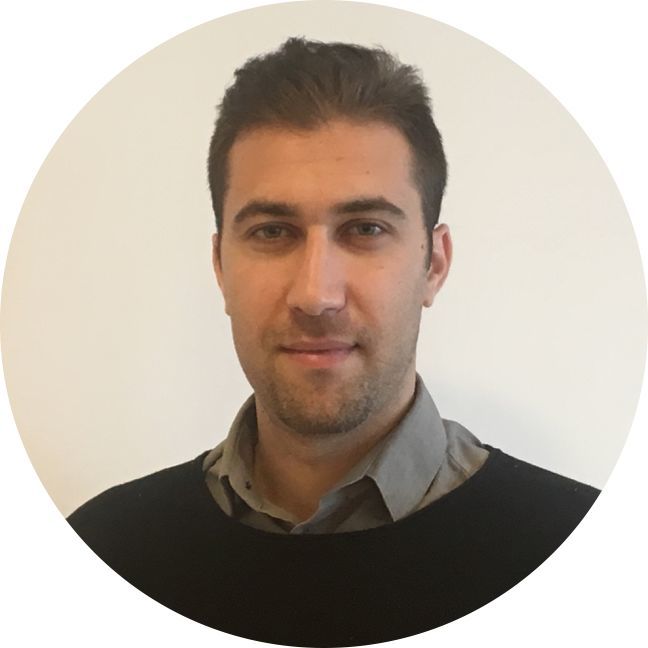 Clement Magar
Clement Magar is currently the General Manager of Fortissimo Films. Founded in 1991, Fortissimo Films is the earliest film company dedicated to the discovery and international sales of Asian films. The company has partnered with celebrated directors including Wong Kar-Wai, Jim Jarmusch, Martin Scorsese, Kiyoshi Kurosawa, Tsai Ming-Liang, Hou Hsiao-Hsien, Hirokazu Koreeda etc. Fortissimo Films is now a subsidiary of Chinese studio Hehe Pictures and has offices in Beijing and Amsterdam. Hehe Pictures is a film finance, production and distribution company founded in 2013. The company has co-financed and co-distributed between othersTHE MERMAID(Stephen Chow),THE INVISIBLE GUEST(Oriol Paulo),SKIPTRACE(Renny Harlin),THE HIDDEN MAN(Jiang Wen),SO LONG MY SON(Wang Xiaoshuai). Clement Magar worked previously as the General Manager of Go Global, a subsidiary of IM Global. He worked previously as the CEO and Founder of Lumieres International, and the head of international business at Taihe Legend Films.
Yoyo Qu
Yoyo has 10 yrs' experience in entertainment & sports marketing industries. Sweet Charm Media was founded in early 2018 by Yoyo, which aims at bringing high quality international films to China.
Yoyo started her career with NBA, in the department of global marketing partnerships. Yoyomade her debut in Hollywood entertainment marketing with 2 influential cases: 10 yrs' naming rights' deal of the Hollywood landmark Chinese Theatre, and product placement deal of Marvel's Iron Man 3. Yoyo also served in EndemolShine, world's largest format company and was in chargeof format sales and localization. Prior to establishing her own company Sweet Charm Media, Yoyo was in charge of international film acquisition department in the largest local VOD content acquisition & distribution company.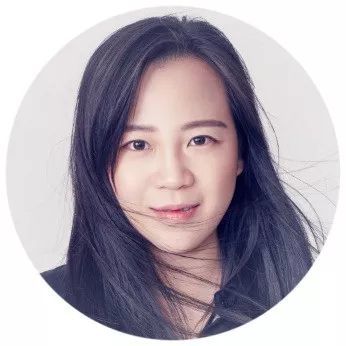 Sunny SUN
SUN is a professional international copyright dealer and investor, dedicated to Chinese films and overseas distribution and the import of international films in China, and she also develops and remakes high-quality IP overseas. In 2012, she started to work in the film industry. Before that, she was a consultant of an investment bank, and participated in importing Hollywood film Cloud Atlas, Russian film Metro, and Spanish film Metegol. In 2015, SUN founded Having Me, dedicated to the overseas distribution of Chinese films and the public relations operation of the film festival, and led the operation of the Chinese documentary film The Verse of Us which was selected as the best documentary at the 2017 Academy Awards and was released throughout the United States. Then she imported the Russian film Earthquake. In 2017, SUN founded Having Me Films, invested in and imported the Hollywood film I Kill Giants, which was selected into the Toronto film festival. SUN Co-produced the film Old Beast, which won the Golden Horse award for best screenplay and best actor, and the best picture in the Asian Future Award of the Tokyo Film Festival. SUN Xinyue is currently working with Japan's Kyodo Television to remake the famous IP Papa to Musume No 7-kakan.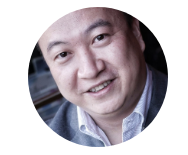 WANG Yu
Graduated from the Beijing Film Academy, WANG Yu dedicates himself to international film co-operation and distribution. He's the chairman of Ray Production. He launches the Chinese Film Market magazine to help Chinese film industry synchronizing with the international arena. With rich experience on film co-production, WANG Yu has worked on over 30 award-winning co-productions as producer. WANG Yu is also a guest professor at the Beijing Film Academy and the Beijing Normal University, and Deputy Secretary General at the Beijing Film Academy Business School. Some of his Filmography includesBlind Shaftby LI Yang (2003 ) ,Platformby JIA Zhangke (2000),Unknown Pleasuresby JIA Zhangke (2002 ),Walking on The Wild Sideby HAN Jie,Crosscurrentby YANG Chao and so on.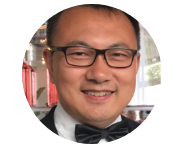 Luke Xiang
Executive Vice President of Landhightech VSOCloud Group China, in charge of International Business, Film/TV and Animation. In previous career, Mr. Xiang served as senior executives in multiple companies across the film & entertainment industry for 20+ years in China and Europe, including China Chief Representative of Twenty Century Fox, Marketing Director of Google China, VP of Mtime, Weying and Smart Cinema. Mr. Xiang has rich experience in film business development, technology, marketing & distribution, particularly in digital and on-line area.
更多龙跃近期动态 MORE UPDATES FROM BTD: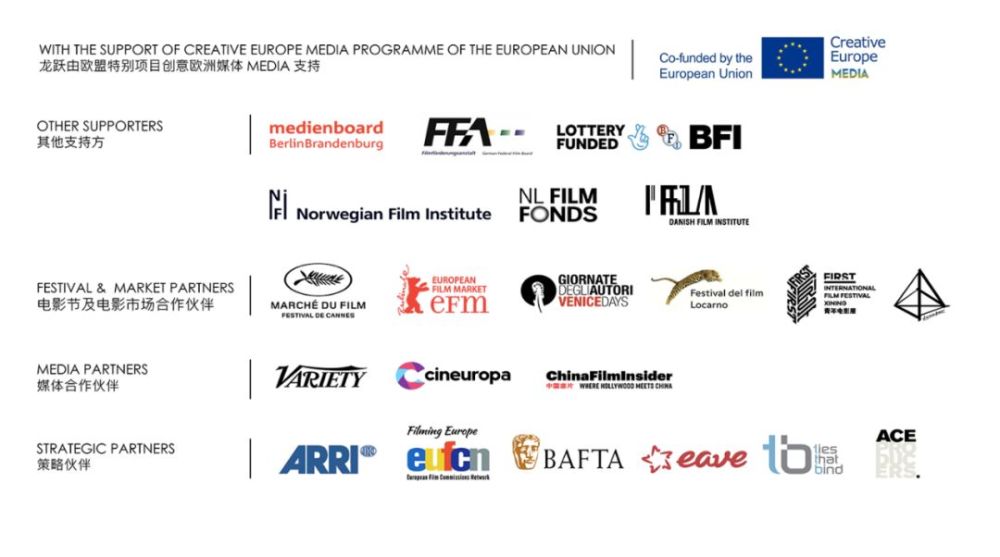 关于龙跃中欧制片人协会
About Bridging the Dragon